Hosted by Kevin Dublin, the 2023 Juneteenth Poetry Reading was held at the Kimpton Alton Hotel in San Francisco and the featured writers are: Ashia Ajani, Karla Brundage, Nazelah Jamison, Davion Marshall, Jeanne Powell, Ladi Rev, Shawna Sherman, and Darius Simpson. Thank you to Emily, Natalia, Luz, and all of the Kimpton team!
Note: Read a wonderful piece about the event by Jonah Raskin.
Note: Watch a special TV spot on Live! in the Bay on KRON4 with Olivia Horton
Ashia Ajani is a sunshower, a glass bead, a carnivorous plant, an overripe nectarine hailing from Denver, CO, Queen City of the Plains and the unceded territory of the Cheyenne, Ute, and Arapahoe peoples, now living in the Bay Area (unceded Ohlone land). Ajani is a lecturer in the AfAm Department at UC Berkeley and a climate resilient schools educator with Mycelium Youth Network. Ajani is co-poetry editor of the Hopper Literary Magazine and the incoming Fall 2023 Poet in Residence at SF Museum of the African Diaspora (MoAD). Ajani's writing is a kaleidoscope of their work as an eco-griot and abolitionist. Their debut poetry collection, Heirloom (Write Bloody Publishing), is out now.
Karla Brundage is a Pushcart Prize nominee, Fulbright teacher and author of Swallowing Watermelons. She has performed her work onstage and online, both nationally and internationally. She has celebrated Juneteenth with her mom in Hawaii and in Côte d'Ivoire with her students. Freedom comes with a price but can be found in self-expression and truth seeking. A performer, teacher and beach lover, she is the founder of West Oakland to West Africa Poetry Exchange and her work can be found on her website.
Nazelah Jamison is a performance poet, actor, vocalist, and emcee. She is an East Coast transplant, former organizer of the Oakland Poetry Slam and sometimes reluctant superhero. Her first book of poetry, Evolutionary Heart, was released in Fall of 2016 on Nomadic Press. Nazelah gives the best hugs in the Bay Area. *Note: Accurate.
Davion Marshall is a student at Live Oak Continuation High School in Antioch as well as a writer and reading mentor in the 826 Valencia Black Literary Achievement Club. He's funny, smart when he wants to be, and loves all and is loved by all.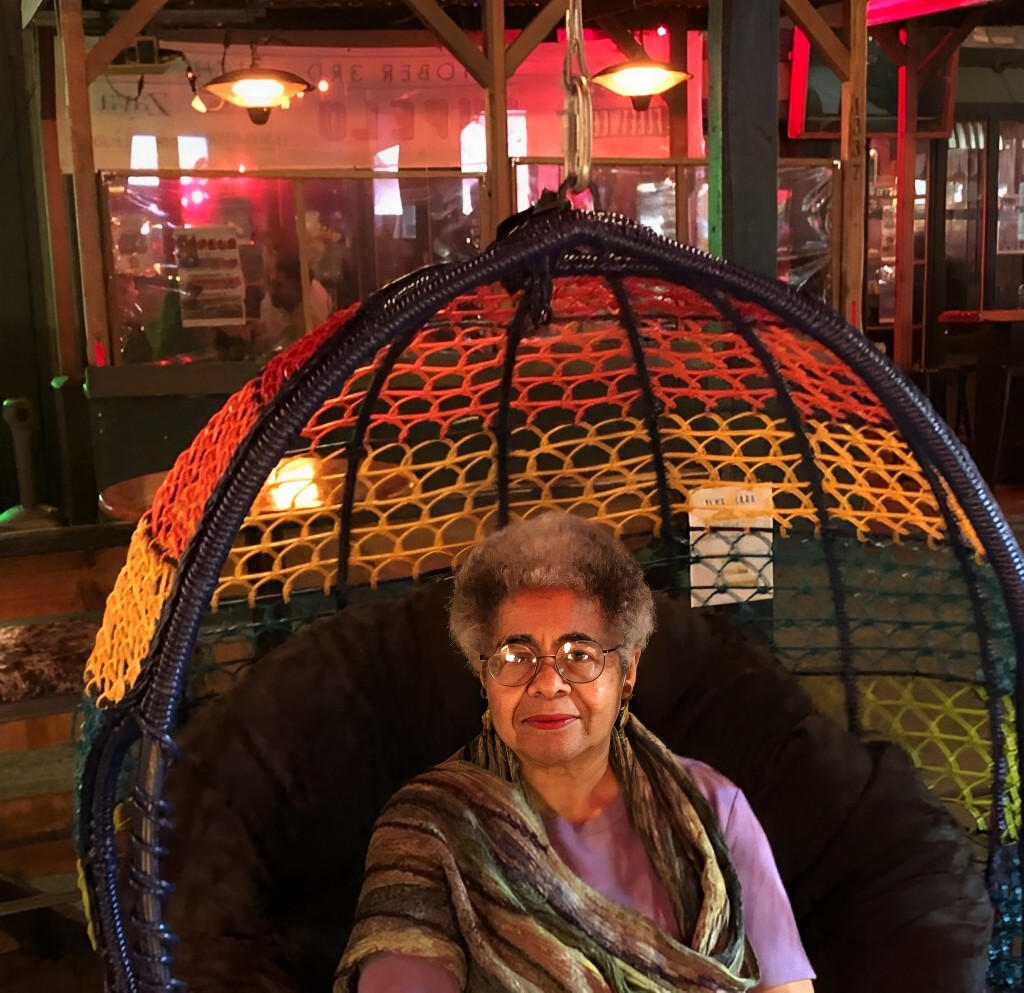 Dr. Jeanne Powell is a published poet, cultural critic and essayist with five books in print. She hosts a writers group at Mechanics Institute Library. Her Celebration of the Word open mic ran for 10 years in the City. She is a college instructor and community advocate.
LadiRevolutionary (LadiRev) is an educator, poet, and healer from Bayview Hunters Point. She is passionate about community, education, and healing. She is the host of Talkn Owt Da Side of Da Necc Podcast, which focuses on individual healing practices. She is set to release her first book, Heal, in 2023.
"It only takes one person to make a stand but it takes a community to make a change" -LadiRev
Shawna Sherman is a poet, writer and librarian, whose work focuses on race and place and borrows from history in order to make sense of the present. Her writing has appeared in USA Today, The Sun, and the anthology Black Rootedness: 54 Poets from Africa to America among others. She is a VONA (Voices of Our Nations Arts Foundation) fellow and lives in the San Francisco Bay Area.
Darius Simpson is a writer, educator, performer, and skilled living room dancer from Akron, Ohio. He received an MFA in Creative Writing from Mills College. He is a recipient of fellowships from Poetry Foundation as well as the National Endowment for the Arts. Darius believes in the dissolution of empire and the total liberation of Africans and all oppressed people by any means available. Free The People. Free The Land.