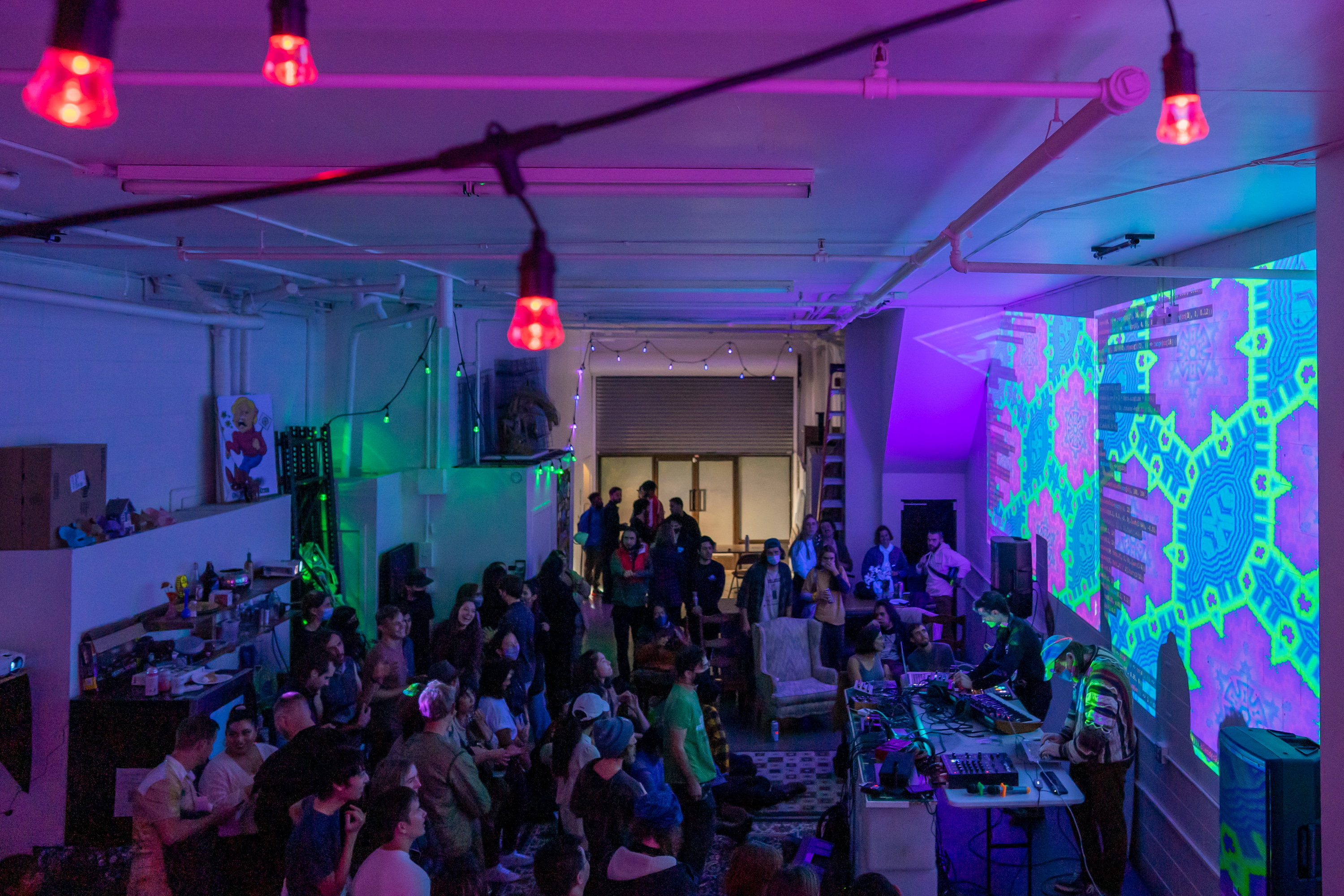 Syzygy SF is a group of artists, musicians, makers, programmers and more, who are building a creative community in the Mission district of San Francisco. Our mission is to create a space where people from all backgrounds can inspire each other, collaborate, and keep the spirit of all that is weird and creative alive in SF.
Syzygy membership is a great way to support us as a nonprofit collective! Your contribution helps us keep our events and facilities highly accessible to people of all financial backgrounds while also helping pay for our rent!
​Membership costs $10 a month and also comes with two great benefits:
Exclusive access to private events for you and your friends.
First notice on opportunities to exhibit art and perform at Syzygy events.
Talk to us on Slack or email us at someone@syzygysf.com!
395 South Van Ness Ave San Francisco, CA 94103